2016 Summit Press Release Photos
Download Press Release (PDF): "Inland Empire Manufacturing Industry Celebrates 5th Annual Summit"
2016 Photos for Press
Captions provided below photos.
Right click on Image and click "Save Image As" for high resolution.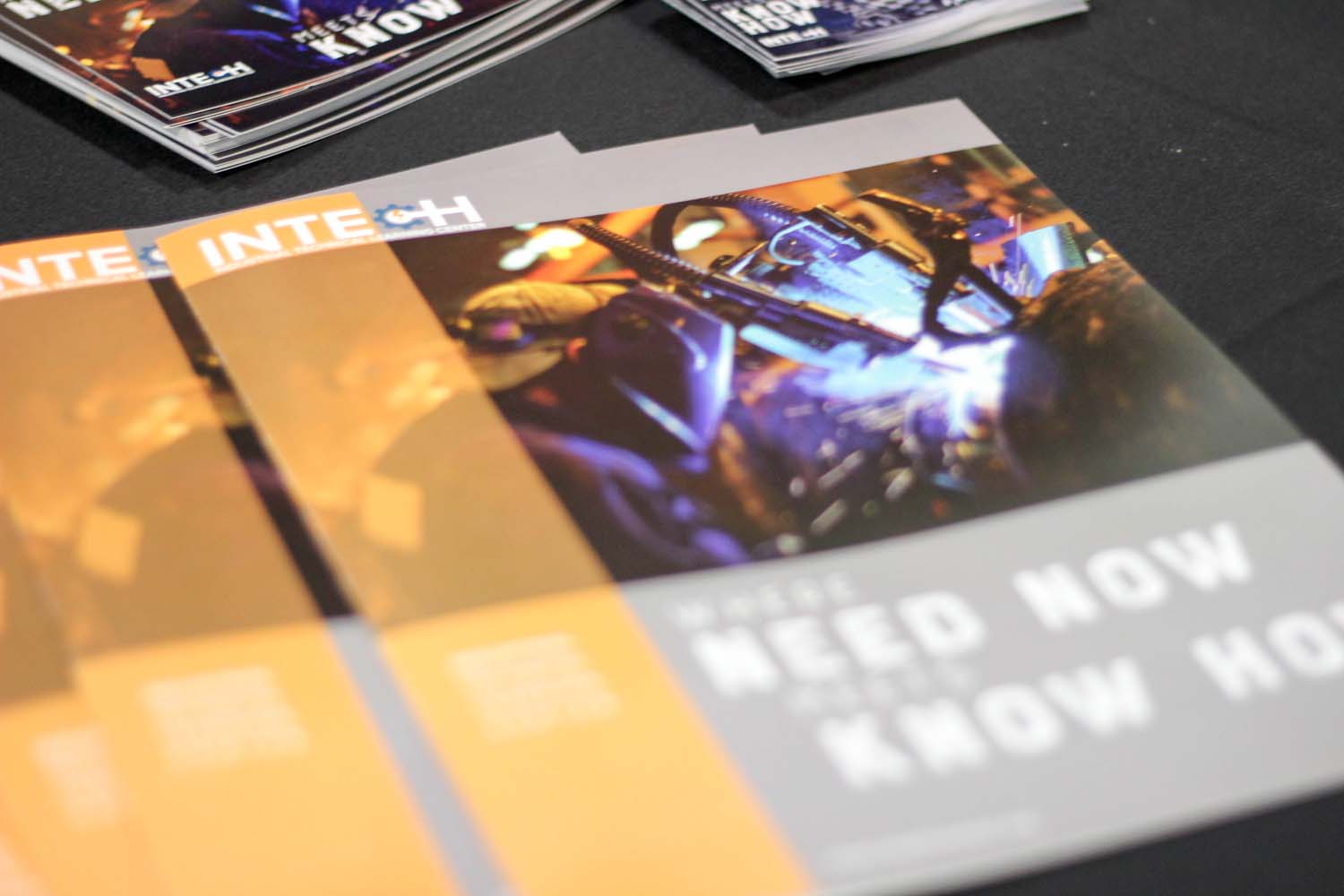 Above: Program literature covers the sponsorship table of the  InTech Center, a major sponsor of the 5th Annual Manufacturers' Summit. Developed from the $15 Million TAACCT grant awarded to Chaffey College and other entities under the regional consortium, the recently opened training center works with local manufacturers to fill the need of a skilled workforce.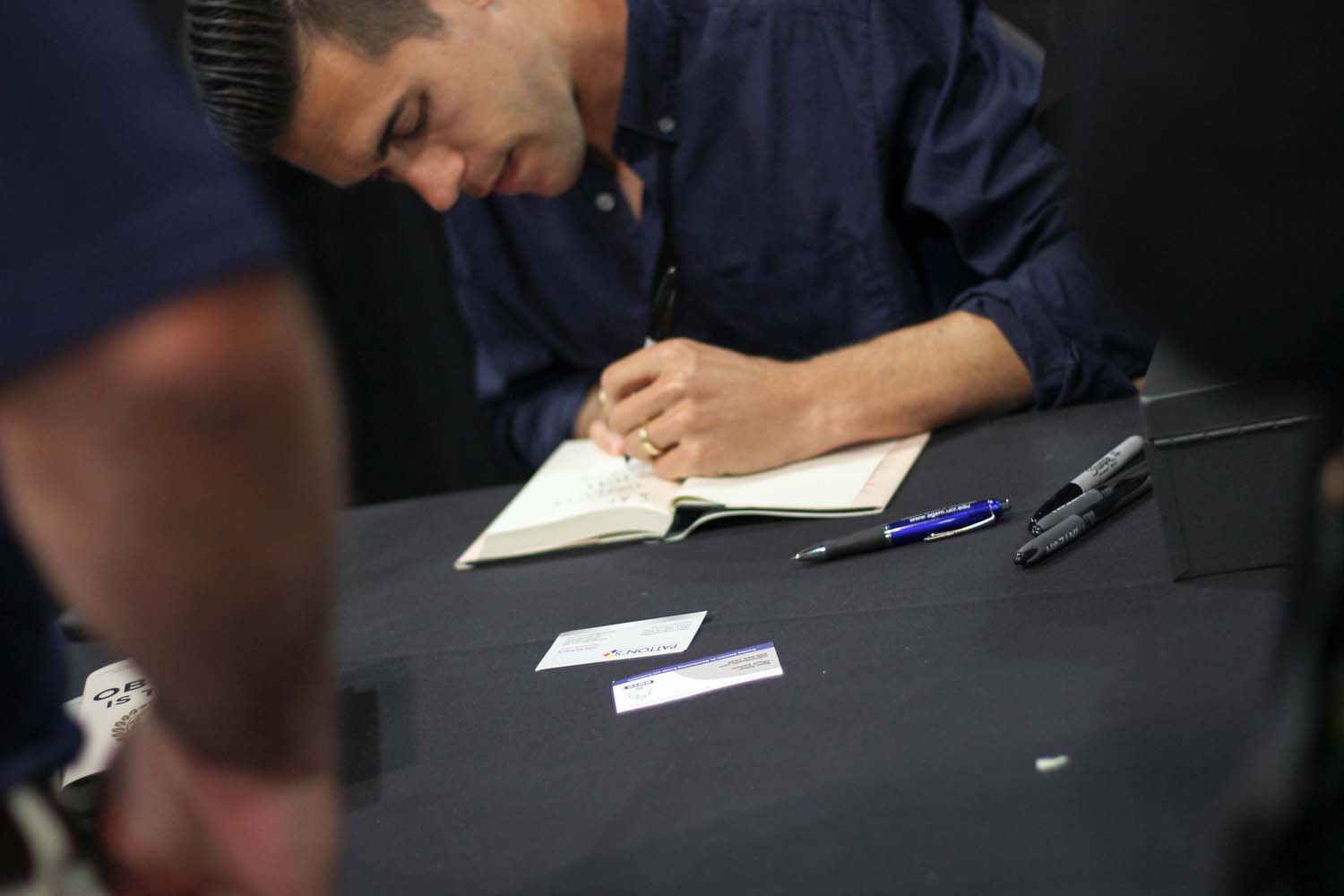 Above: Keynote speaker Ryan Holiday signing his book, "The Obstacle is the Way"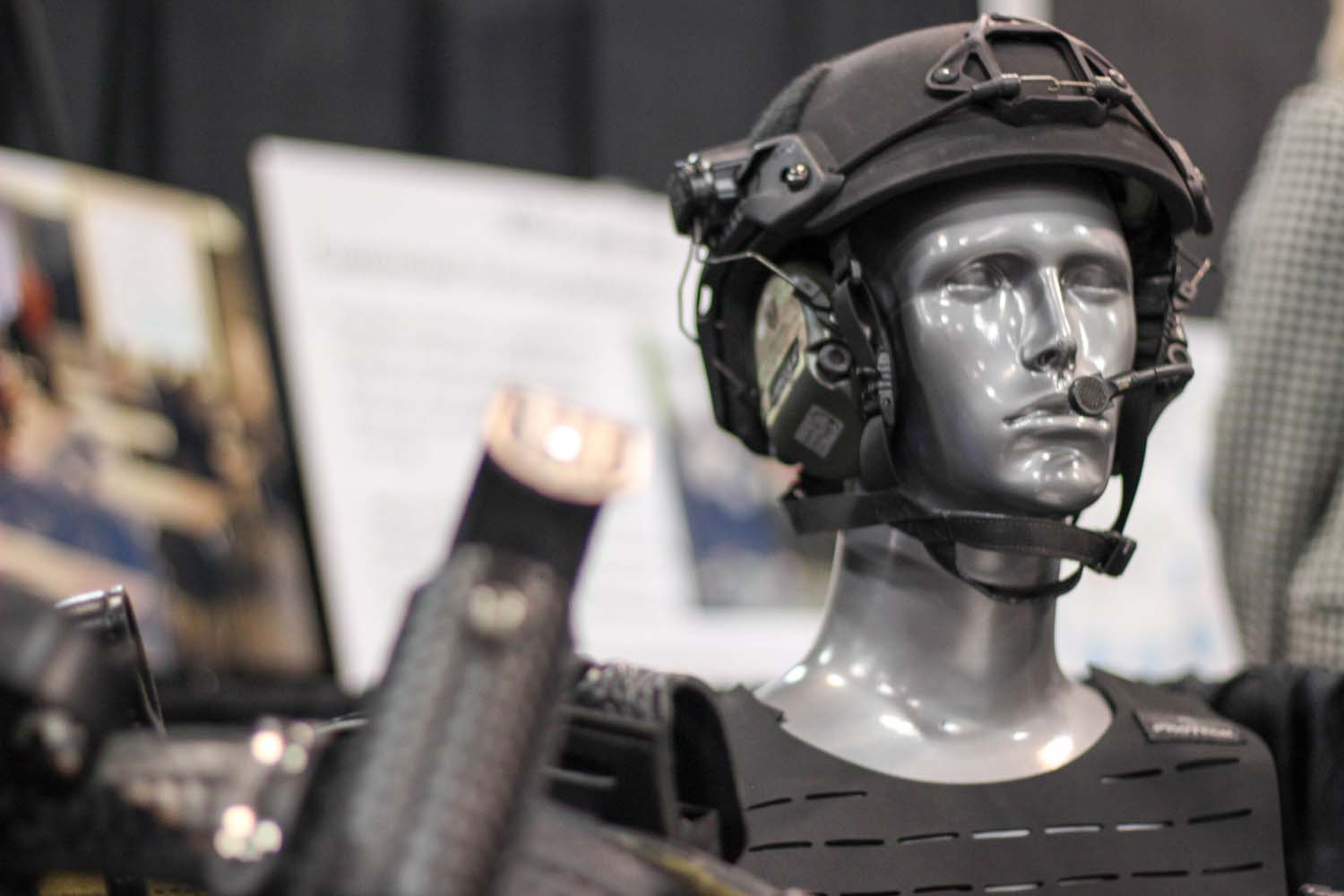 Above:Safariland displaying body armor and helmet.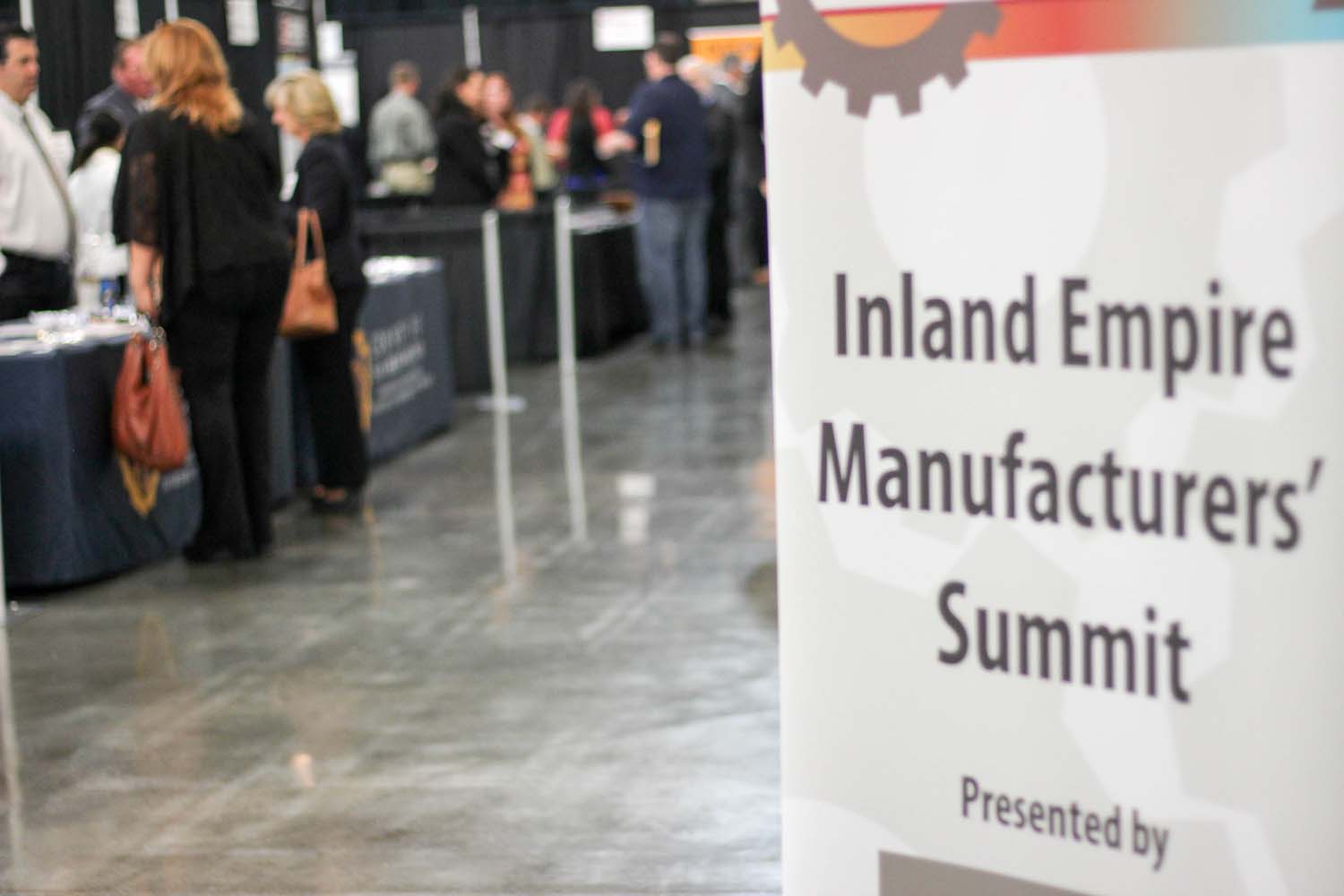 Above: Booth exhibitors network with guests of the Inland Empire Manufacturing Summit, held April 26 at the Ontario Convention Center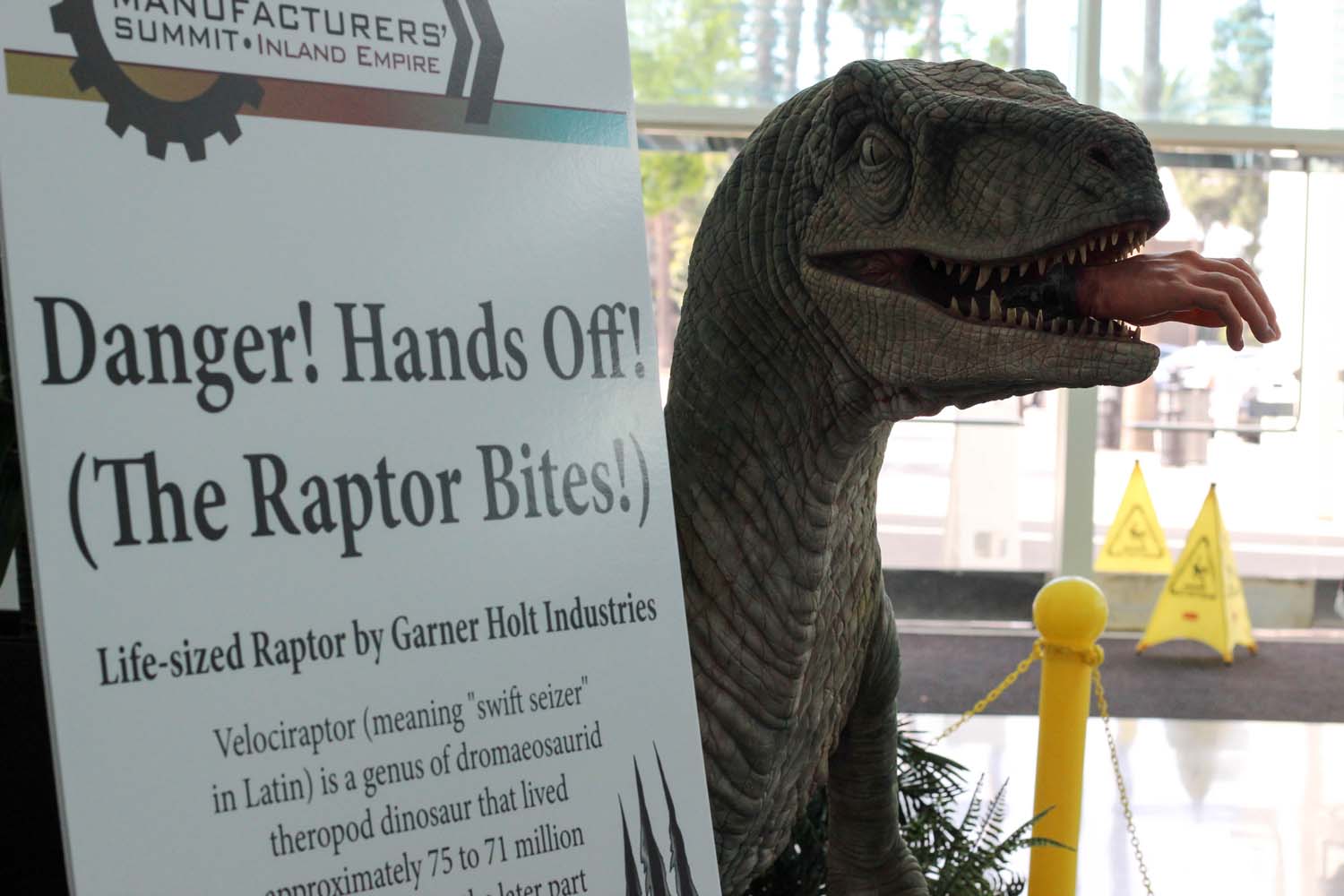 Above: A life-like velociraptor dinosaur greets attendees entering the Ontario Convention Center for the 5th Annual Inland Empire Manufacturing Summit. The prop is the product of Garner Hold Productions, Inc. in San Bernardino, the World's Largest Manufacturer of Animatronics and design props.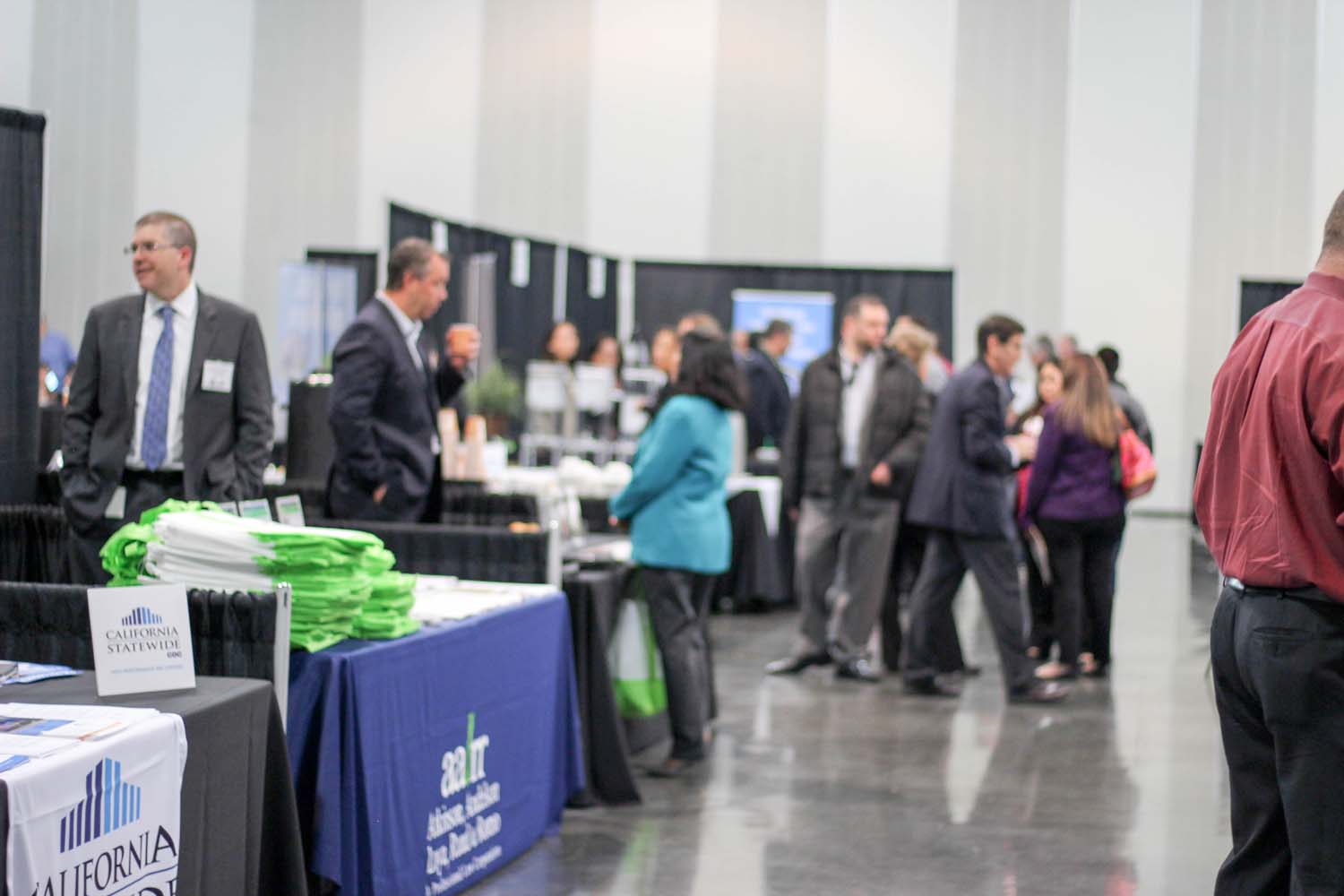 Above: Exhibit hall at the Inland Empire Manufacturers Summit.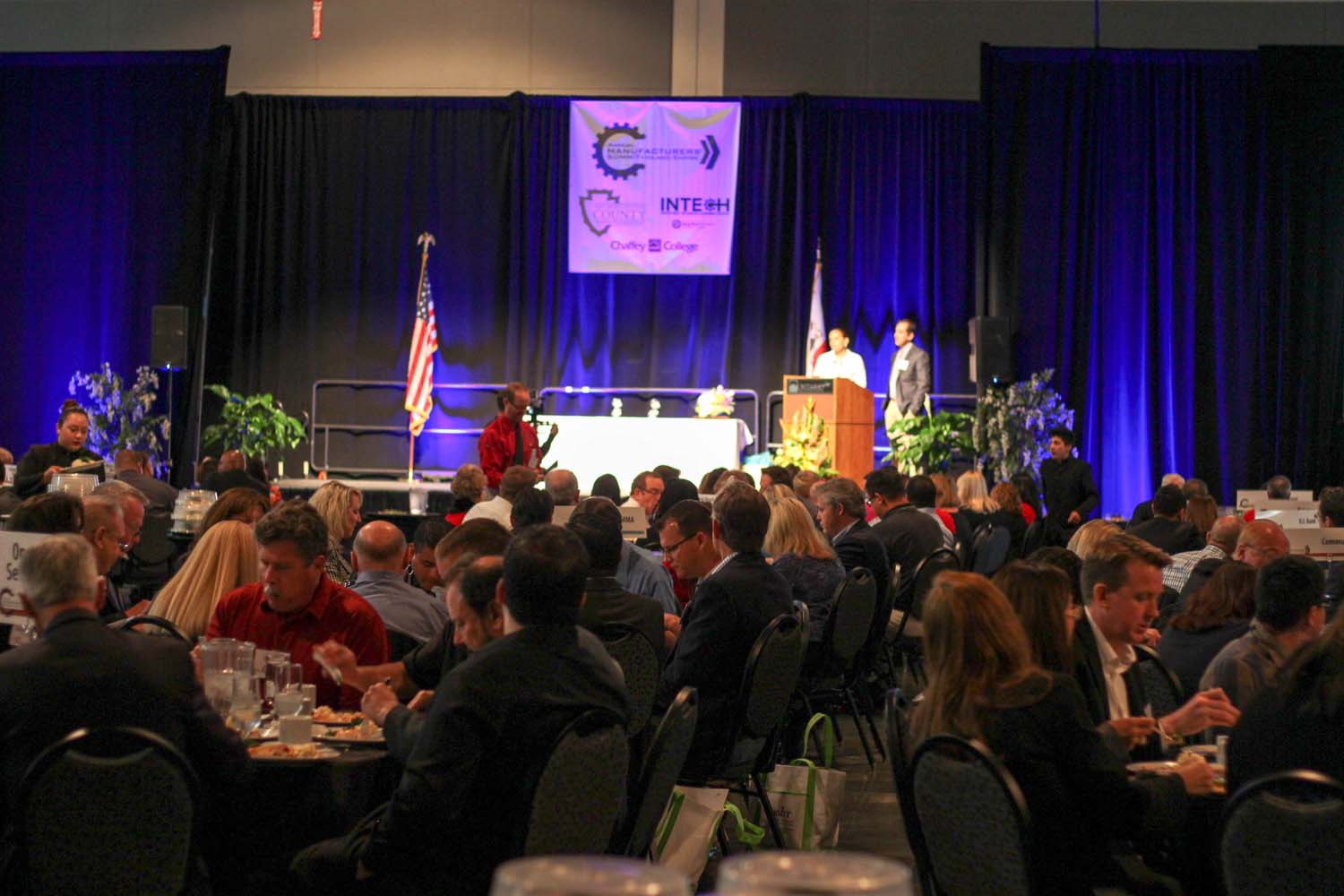 Above: Innovation Award presented to Newport Cottages for winning the Workforce Development Award.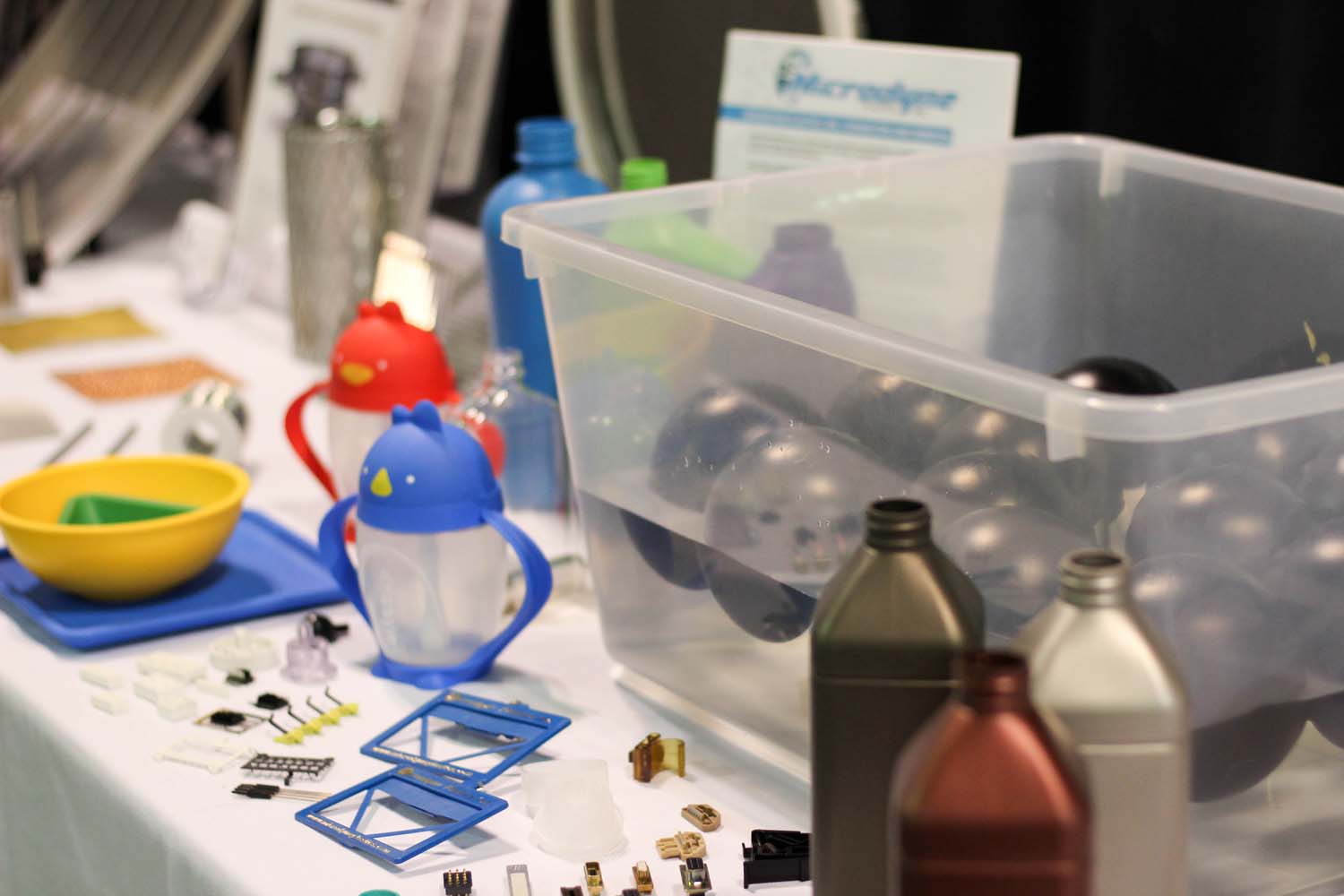 Above: Microdyne Plastics displaying products "Made in the Inland Empire"