MFG Happy Hour – July 23, 2020  4 p.m.  – 5 p.m.
Join us for an hour of regional updates and manufacturing shop talk sharing.
You bring your preferred brew and snacks. The MCIE will bring interesting and informative conversations.
No cost registration. (Limited space. Register now.) 
4th Thursday, July 23, 2020
4 to 5 p.m. (Self-Introductions start at 3:50.)
Zoom online meeting. (Access link provided upon registration.)
Agenda:
MCIE Introduction: Molly Burgess, Manufacturers' Council
Technology Presenter: Pat Uetz will demonstrate how easy it is to program an autonomous co-bot. The Challenge? Program the robot to pour a glass of beer!
Legislative Update: A quick update on Sacramento with a short Q & A.
Resources Presenter: Ryan Niesen on "Build Your Dream Here in San Bernardino!
Supporting and Building Teams in a COVID-19 World."
Shop Talk: Sharing best practices among manufacturers
Happy Hour Sponsors this month are:
Advanced Technologies Consultants and the Workforce Development Department San Bernardino County
Register now for access and codes to the meeting. 
Important! Save your emailed registration receipt and meeting codes to your calendar to access the Zoom meeting.
More Background:
Technology presenter and co-sponsor: Pat Uetz, Advanced Technologies Consultants, and representing, Universal Robots,  Lab Volt-FESTO-Stratasys. PUetz@atctrain.com, www.atctrain.com, (o) 800-348-8447, (c) 248-231-0191
Resources presenter: Ryan Niesen, Workforce Development Department San Bernardino County, Ryan.Niesen@wdd.sbcounty.gov, www.sbcounty.gov/workforce, Desk: 909-948-6622, Cell: 909-289-6288
Ryan says businesses are confronting the daunting reality of creating and maintaining a safe environment while regaining and retaining customers and making sure they've got employees to meet demand.
The San Bernardino County Workforce Development Board team provides critical support to businesses during these unprecedented times – from finding the right employees to meet a company's needs to providing on-site assessments and access to data and resources that can help employers navigate the complexities of the COVID economy.  We can help with programs such as On The Job Training, real-time labor market intelligence, rapid response and layoff aversion support, and an online resource guide to available business resources.
---
MFG Happy Hour – August 27, 2020  4 p.m.  – 5 p.m.
Launching Target's Mechatronics Apprenticeships:
Technicians for Automated Manufacturing and Logistics
Thursday, August 27, 2020
4 p.m. to 5 p.m.
Zoom meeting. Register to receive codes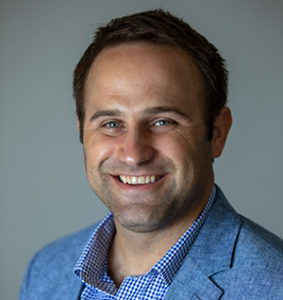 Featuring Charles Henkels,
Interim Director, Regional Apprenticeship & Work-Based Learning
and representatives from Target


---
National MFGday
October 2, 2020
Visit https://www.mfgday.com/
---
Manufacturers' Awards Dinner
Presented by the MCIE
October 9, 2020
---
PAST EVENTS
---
| | |
| --- | --- |
| June 25, 2020 | MFG Happy Hour – Industry Insights & Solutions |
| February 20, 2020 | The State of Manufacturing – The National, State and Local View |
| February 18, 2020 | Roundtable and Listening Session on Global Trade and Inland Empire Manufacturers |
| December 5, 2019 | Manufacturers Roundtable with Senator Mike Morrell and San Bernardino County Supervisor Dawn Rowe, 3rd District |
| November 19, 2019 | Breakfast Meeting – Leveraging Mechanical Magic to Foster the next Generation of Manufacturers, Innovators and Entrepreneurs. |
| November 9, 2019 | APICS-IE Fall 2019 Symposium |
| October 30, 2019 | Breakfast Meeting – MFG 4.0 – The What, Why and How to Automation and Advanced Manufacturing |
| October 4, 2019 | MFG Day |
| September 12, 2019 | Annual Meeting – MCIE Executive Board |
| May 10, 2019 | Inland Empire Women in Manufacturing Luncheon Event |
| April 24, 2019 | MCIE Breakfast Meeting |
| April 16, 2019 | Additive Manufacturing Lunch & Learn |
| April 13, 2019 | APICS Spring Executive Panel & Networking Symposium |
| February 14, 2019 | Manufacturers' Summit |
| October 24, 2018 | |
| October 5, 2018 | Manufacturing Day 2018 |
| August 22, 2018 | |
| May 5, 2018 | |
| April 25, 2018 | |
| February 15, 2018 | 7th Annual Manufacturers' Summit |
| December 9, 2017 | |
| November 9, 2017 | |
| October 19, 2017 | |
| October 6, 2017 | |
| September 22, 2017 | |
| September 21, 2017 | |