During the annual Manufacturer's Summit, a special award ceremony is held to celebrate the most innovative businesses and leaders in the Inland Empire. These leaders have great ideas for growing the business, dramatically improving performance and addressing some of the toughest challenges in today's manufacturing industry.
E=mc² Innovation Awards will be presented to local manufacturers who submit the best innovations that result in tangible business improvement. Review our guidelines and apply here.
Congratulations to our recent award winner!
2016 Innovation in Resource Efficiency Winner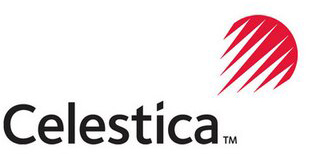 Website: www.celestica.com
Address: 891 S. Rockefeller Ave. Ontario, CA. 91761
Summary:
Challenge internally and by the customer to continue to reduce pricing from year to year. Evaluated our operation and took the decision to perform a Kaizen Blitz in the receiving operation by eliminating non-value add activities in this operation. Change the receiving product process by removing unnecessary inventory and receiving product as it arrives. Combing processes/ operations by using new image scanning technology to combine box opening and data entry into one operation. Last using the employee's creativity, automating container & batch creation and segregating product types for containerization. Receiving operation was broken down into three main steps to further evaluate opportunities.
Define and measure the problem
Receiving Area is one of the most 'congested' areas speaking of people working there, space to accommodate units and units received daily. In order to do so, we divide Receiving Operation in 3 main areas: Unpacking Inbound, Data Entry and Palletizing. Below are the objectives for each one.
Unpacking Inbound: This processes step receives the units physically from the incoming truck, stages the product in a gravity rack and then unloads to be received in the system by the next operation. Define the most efficient way to transport and process inbound pallets, units and recovery kits from the receiving dock to the Gravity Rack and then to the Box Opening area, following FIFO.
Data Entry: Receives the units into our Shop Floor System (Viper). Define the most efficient way to enter product data into the Viper shop floor system.  This will include product information from the box, units inside the box, access cards and information about the condition of these items based on initial inspection.  Also – define the most efficient way to transfer empty boxes to the baler conveyor and access cards into a container sorted by type of card.  Also including how to handle non-readable and scrap units.
Containerizing: Includes accommodate the units in pallets according to certain criteria. Define the most efficient way to palletize and transport units that have been received in the viper system to the Wrapping Machine, so that labor costs are reduced by 30%.
Analyze the data
We created 3 teams, one for each area (Unpacking Inbound, Data Entry, Palletizing). Each team went to the floor for a Gemba walk to see how the product was processed and review 7 Mudas in the operation.
Team reviewed the following:
Kaizen A4
Process Flow
SIPOC
Monthly Trends (Receiving Data)
Customer Requirements
Layout (Floor Space/Location, etc)
Throughput
Attached are the Process Flow Diagrams for each area and the general SIPOC used to analyze the process.
Identify Root Cause(s) / Opportunities
Unpacking Inbound:
Product receipt was only performed in the morning and will build a staging area (inventory) that would take up 3000 SQ FT.
Pallets were double handled, forklift operator would load gravity rack and would have to unload once receiving operation came in.
Transportation of Pallets from Staging area to the Line conveyor.
Data Entry:
Double handling, operator in data entry is touching the product for the second time after unpacking operator.
Scanning and capturing necessary / required information in Viper. Shop floor system, time in and out was time consuming to process as the unit in a regular Viper Screen would require to scan 5 bar codes and select each field individually, select a result, select a container and click "Save" button.
Palletizing:
Pallets are not close enough and the location of the models was not the most efficient based on high runners.
Implement Solutions
These were the actions taken:
Gravity Rack removal and Management for inbound delivery with FedEx to keep the inventory out of the site until is needed.
JIT solution with FEDEX in receiving inbound material during work hour's eliminating waste of building inventory.
Conveyors were relocated near to the docks and reconfigure due the data entry is now processed as part of the Box opening, reducing transportation of product.
Elimination of pallet transportation from the gravity rack to the Box Opening operation.
Combined Box Opening and Data Entry operations with new image scanners (Cognex cameras) were installed and Viper application was redesigned in order to eliminate manual scanning and operator interaction with the screen.
Improved Cycle time from 2.6 sec/unit to 1.9 sec/Unit
Release of 3,751 sqft.
Reduction of 12 DL (Due to this improvement additional business was awarded and the people were re-allocated a new area so no one lost there position).