---
UPCOMING EVENTS
---
September 23, 2021 – September Happy Hour-Connecting with Community Colleges' Resources
After looking for new talent, need to hire?
Connect with your local colleges to develop your workforce.
Register now for the September Virtual Happy Hour to find out. 
Thursday September 23rd on Zoom
3:50pm to 5:00pm
Attendees will learn what community college program Contract Education can do for them. Guest manufacturers will share their experiences with the program.
Speakers: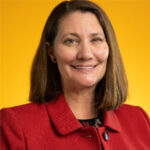 Deanna Krehbiel, MBA, CCT, has served for nearly twelve years at SBCCD providing customized rapid response not-for-credit training for economic and workforce development in our community. In addition, she helped establish the statewide community college contract education collaborative. Over 20 colleges participate statewide to collaborate on training projects, bring awareness to upskilling and reskilling needs, and share best practices.
Wendy Lester, MBA, CCT, has served for over three years at SBCCD providing customized not-for-credit training to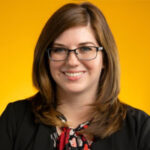 businesses in the Inland Empire. Wendy currently manages incumbent worker programs, including EDCT's advanced skills training program through the Employment Training Panel (ETP).
Manufacturer of the Month!
FabFitFun
Founded in 2010 by Co-CEOs Daniel and Michael Broukhim and Editor-in-Chief Katie Echevarria Rosen Kitchens, FabFitFun is a lifestyle membership that is best known for itsflagship product, the FabFitFun Box. The FabFitFun box includes a selection of full-size products across beauty, fashion, fitness, wellness, home, and tech – delivered each season. Their mission: Delivering Happiness and Well Being to Everyone, Everywhere.
---
PAST EVENTS
---
| | |
| --- | --- |
| July 22, 2021 | |
| June 24, 2021 | |
| May 20, 2021 | |
| April 22, 2021 | |
| March 18, 2021 | MFG Happy Hour – State Regulatory and Legislative Update |
| November 19, 2020 | MFG Happy Hour |
| October 22, 2020 | MFG Happy Hour |
| October 2, 2020 | National MFGday |
| September 24, 2020 | MFG Happy Hour – How Small Manufacturers are Adapting through the Pandemic |
| August 27, 2020 | MFG Happy Hour – Launching Target's Mechatronics Apprenticeships |
| July 23, 2020 | MFG Happy Hour – Co-Bots Technology Update |
| June 25, 2020 | MFG Happy Hour – Industry Insights & Solutions |
| February 20, 2020 | The State of Manufacturing – The National, State and Local View |
| February 18, 2020 | Roundtable and Listening Session on Global Trade and Inland Empire Manufacturers |
| December 5, 2019 | Manufacturers Roundtable with Senator Mike Morrell and San Bernardino County Supervisor Dawn Rowe, 3rd District |
| November 19, 2019 | Breakfast Meeting – Leveraging Mechanical Magic to Foster the next Generation of Manufacturers, Innovators and Entrepreneurs. |
| November 9, 2019 | APICS-IE Fall 2019 Symposium |
| October 30, 2019 | Breakfast Meeting – MFG 4.0 – The What, Why and How to Automation and Advanced Manufacturing |
| October 4, 2019 | MFG Day |
| September 12, 2019 | Annual Meeting – MCIE Executive Board |
| May 10, 2019 | Inland Empire Women in Manufacturing Luncheon Event |
| April 24, 2019 | MCIE Breakfast Meeting |
| April 16, 2019 | Additive Manufacturing Lunch & Learn |
| April 13, 2019 | APICS Spring Executive Panel & Networking Symposium |
| February 14, 2019 | Manufacturers' Summit |
| October 24, 2018 | |
| October 5, 2018 | Manufacturing Day 2018 |
| August 22, 2018 | |
| May 5, 2018 | |
| April 25, 2018 | |
| February 15, 2018 | 7th Annual Manufacturers' Summit |
| December 9, 2017 | |
| November 9, 2017 | |
| October 19, 2017 | |
| October 6, 2017 | |
| September 22, 2017 | |
| September 21, 2017 | |