During the annual Manufacturer's Summit, a special award ceremony is held to celebrate the most innovative businesses and leaders in the Inland Empire. These leaders have great ideas for growing the business, dramatically improving performance and addressing some of the toughest challenges in today's manufacturing industry.
E=mc² Innovation Awards will be presented to local manufacturers who submit the best innovations that result in tangible business improvement.
Congratulations to our recent award winner!
2019 Innovation in Human Capital & Talent Winner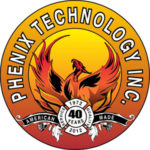 Website: https://phenixfirehelmets.com/
Address: 12391 Sampson St Suite H Riverside, CA 92503
Phenix Technology, Inc. has made the development of people their top priority. A decision was made in 2016 that the company would shift from a traditional manufacturing platform to a people centric Lean organization. The core principle being development of people which results in incredible changes to the organization which allows them to continue making the best rescue and firefighting helmets in the industry, only more efficiently.
At 9:30A.M the entire facility comes together for a daily session in the "Phenix Dojo." These sessions include sharing of things they are grateful for, improvements they made, suggestions for improving the company, a daily quote and education topic, overall department and company updates, and periodically lessons are added by executive staff members. Most importantly, these meetings are led by rotating members of the team, not led by a senior executive unless it is their turn. New members are mentored, but the result is an entire workforce comfortable with presenting in front of groups. At the end of each meeting, feedback is provided to the presenter with specific opportunities for improvement offered. Every meeting is broadcast on a live feed that is accessible by any member who may be traveling and is also recorded so absent members can view them later and presenters can look for opportunities on their own.
Every member of the Phenix organization is presented with 30 minutes daily for self-development plus 30 minutes of group/process improvement time. This time can be utilized for cross training (where they choose what they want to learn about), watching videos, reading books, or completing online training. On an average day each member is exposed to a minimum of 1.5 hours of learning during "non-productive" manufacturing time.
Organized training is also highly regarded at Phenix with staff reporting over 400 hours of organized training attended in 2018. In addition to organized training, a small library of books is provided for use. In all it is estimated that over 4,000 hours (nearly 200 hours per person) of development has been offered in 2018. The result is increased production, the ability to be agile, and most importantly a personal growth rating score in the 90th percentile and overall
happiness score in the 93rd percentile of all manufacturing businesses (Personal growth in the 90rd percentile and happiness in the 90th percentile across all industries based on Officevibe.com weekly surveys).
As of January 11, 2019 the company has implemented a fully online LMS system with approximately 200 offerings to date. They have also enrolled leadership and technical skill members in over 300 hours of online training trough udemy for the first half of 2012. Finally, 3 leaders in the organization were enrolled in a 6 month leadership program through the SBCCD.
In the last 5 years, Phenix has increased sales by nearly 300% with international sales growth exceeding 675%. Profits increased by 1,600% in 2017 (fiscal year ending August 2018) along with full time staff size more than doubling. Overall results have shown significant positive gains in every category.