During the annual Manufacturer's Summit, a special award ceremony is held to celebrate the most innovative businesses and leaders in the Inland Empire. These leaders have great ideas for growing the business, dramatically improving performance and addressing some of the toughest challenges in today's manufacturing industry.
E=mc² Innovation Awards will be presented to local manufacturers who submit the best innovations that result in tangible business improvement.
Congratulations to our recent award winner!
2019 Innovation by Students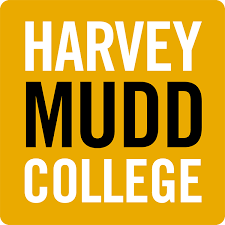 Website: https://www.hmc.edu/engineering/
Address: 301 Platt Blvd, Claremont, CA, 91711
Description of Project:
The Laguna Clay Company manufactures clay, glaze, pottery wheels, and accessories in their City of Industry, Los Angeles factory. The wheel department at Laguna Clay is responsible for producing pottery wheels across three product lines, servicing a total annual demand of around 1000 units. At the beginning of our project, the wheel department produced most of its products in batches of 36 wheels, where each batch took approximately 9 days to complete. This large batch size caused a throughput of 0.5 wheels per hour, average work-in-process inventory of 48 wheels (valued in excess of $45,000), and a significant amount of clutter in the department. Additionally, large batch sizes and high work-in-process levels imposed significant processing, handling, and storage challenges, decreasing operator efficiency and leading to expensive quality issues. 
Over the course of our ten-week project, we designed and implemented multiple lean manufacturing improvements in the wheel department at Laguna Clay, including: 
Reorganizing the production schedule, from 36 units scheduled weekly (9 day lead time) to 5 units scheduled daily (2 day lead time).

 
Redesigned the assembly line to support single-piece flow, using value-stream mapping and value-added time studies to optimize assembly operations.

 

Relocated several key machines to be closer to the assembly area, reducing a 300-foot material transfer to 30 feet.

 

Implemented a supermarket-style work-in-process inventory management system.

 

Trained shop-floor employees and management in lean manufacturing principles, empowering operators to become change-leaders in their departments.

 

Led a 5S campaign to reduce clutter in the assembly area.

 
These improvements yielded a number of positive results for Laguna Clay: 
Increased throughput by 156% (9 days to 2 days),

 

Reduced lead time by 78% (0.5 units/hr to 1.3 units/hr),

 

Reduced work-in-process inventory by 85% (46 units to 7 units),

 

Reduced cycle time by 50% on average at each assembly workstation, and

 
Significantly reduced clutter in the assembly area.