During the annual Manufacturer's Summit, a special award ceremony is held to celebrate the most innovative businesses and leaders in the Inland Empire. These leaders have great ideas for growing the business, dramatically improving performance and addressing some of the toughest challenges in today's manufacturing industry.
E=mc² Innovation Awards will be presented to local manufacturers who submit the best innovations that result in tangible business improvement.
Congratulations to our recent award winner!
2018 Innovation in Product Development Winner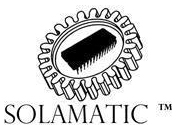 Company: VSI Technologies Inc.
Website: https://www.solamatic.com/
Address: 27241 Colt Drive Corona, CA 92883
Summary:
VSI Technologies Company started with the intent to provide geometric measurements solution for parts/ components & First Article Analysis to Aerospace /big manufacturing companies in Los Angeles as a third party supplier.
We later moved on to full blown manufacturing, by effectively integrating engineering and technology to make our own, i.e. (all Inland Empire California made product).
Our first direct drive based USPTO patented product "solamatic" (a San Diego 2015 inventor's forum award winner), was applying innovative features as follows:
LED technology for field operations failure remote trouble shooting.
Storage back-up system for product fail safe due to bad weather days i.e. (no sun).
We later integrated basic illumination as an option to the Solar Operated Automatic (solamatic) window treatment system.
Today we have totally enhanced the sustainability features of VSI Technologies Inc.  creating and developing peripheral solar operated fail safe products, off the "solamatic" benchmark as follows:
G-Flex for automatic outside lighting (homes, streets & gardens).
Power anywhere (PAW) Cost efficient black box for basic illumination for rural and city dwellers off-grid application.
A basic cost value analysis by our consumers, has been evaluated, verified and endorsed by low and high level consumers of our innovative technology, from a basic illumination approach on the headrail formally an optional feature.
With G-Flex systems the consumers do not need to dig conduit trenches for outside light installation, no city permits required, and its load is not tied to the city grid, no metering so no monthly or annual bills from the power company.
VSI Technologies industry value attributes.
Conclusively, we have in detail evaluated and assessed our award winning technology (solamatic), along the lines of industry trends, cost, value adds, and have deployed our cost engineering strength, identifying high cost critical components in the product to sustainably redesign, creating and establishing new applications of our patented technology, eventually bringing our luxury line to a cost down and greater threshold affordability, without jeopardizing quality.
VSI Technologies Inc. is smoothly deploying Aerospace quality to commercial applications creating   jobs and gaining global recognition.