During the annual Manufacturer's Summit, a special award ceremony is held to celebrate the most innovative businesses and leaders in the Inland Empire. These leaders have great ideas for growing the business, dramatically improving performance and addressing some of the toughest challenges in today's manufacturing industry.
E=mc² Innovation Awards will be presented to local manufacturers who submit the best innovations that result in tangible business improvement.
Congratulations to our recent award winner!
2017 Innovation in Human capital & Talent Winner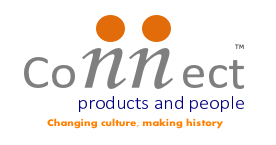 Website: www.connectproductsandpeople.com
Address: 41110 Sandalwood Circle #102 and 124, Murrieta, CA 92562
Connect is a contract manufacturing firm with its headquarters in Murrieta, CA. Services are provided for customers in a wide range of industries including computer, aeronautical, automotive, hunting, electrical, aeration, furniture, medical, cryogenics, defense, shipbuilding, oil and gas, LNG, petroleum, water, power, utilities, commercial, and other areas. I am nominating them for distinguished recognition in the Innovation in Human Capital and Talent category. The requirements for nomination in this category call for innovation in the fundamental perceptions of workforce development. I cannot imagine a more deserving firm to receive this award. The ingenuity, impact, and results generated by Connect have tangible value to our manufacturing community. Connect, which provides work to a disabled and/or veteran workforce, can in fact help stimulate the local and regional economies by giving these individuals jobs.
The almost 150 special needs workers at the manufacturing center in Murrieta learn to tackle just about any physical project you throw their way: assembly, disassembly, recycling, kitting, packaging and part-counting, to name a few. They perform such tasks for numerous local companies with whom they have a working partnership.
Although the work may seem simplistic, the impact it has on the individuals Connect employs, is anything but simple. It gives meaningful jobs to people who daily struggle to overcome adversarial and limited workforce opportunities. Connect is a place that focuses on strengths rather than disabilities, which in turn gives these workers a sense of confidence and pride. Jonathan Mills Connect's CEO explains, "You meet amazing individuals with a deep drive and desire to be the best they can be. You see the individuals who were always picked last being made first."
But Connect doesn't only employ adults; it gives jobs to special needs students from the Murrieta, Temecula, Oak Grove, and Hemet school districts. Students who cannot make it to the Murrieta work site can attend one of the 10 classrooms located on school campuses. Connect has recently opened its second and third locations in Colton, CA and Corona, CA.
Please watch the following powerful video from TEDx Temecula that provides insight into Connect: Products and People.
Please watch the video to gain more insight: http://www.youtube.com/watch?v=4KBo-LaRl10