BlueScope Coated Products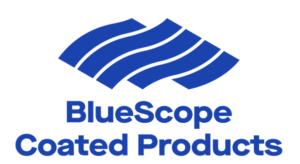 The Manufacturers' Council of the Inland Empire (MCIE) is recognizing and celebrating the achievements of manufacturing companies like BlueScope Coated Products. National Manufacturing Day is an important event that highlights the contributions of the manufacturing industry to the economy.
BlueScope Coated Products' decision to open their doors to the public and provide a tour of their plant on October 6, 2023, from 9 a.m. – noon, is an excellent way to showcase their operations, technology, and the hard work of their team. Manufacturing tours can be an educational and enlightening experience for visitors, offering insights into the processes and innovations behind the products they use every day.
Being in business since 1969 is a testament to BlueScope's longevity and commitment to quality. Their focus on innovation and collaboration with customers to deliver high-quality coated steel and aluminum demonstrates their dedication to meeting market demands and staying at the forefront of their industry.
It's wonderful to see manufacturers like BlueScope Coated Products being recognized and celebrated, and National Manufacturing Day is a fantastic opportunity for individuals to learn more about the manufacturing sector and its impact on our daily lives.
For more information, or to register for the tour, please contact:
Christina Caldera – Human Resources Generalist
BlueScope Coated Products, LLC
T +1 (909) 987-4681 ext. 23309 | M +1 (909) 552-4785
E [email protected] |W www.bluescope.com
A 9123 Center Ave. Rancho Cucamonga, CA. 91730
For sales information, please contact: Ray Rodriguez – Sales Account Manager (909) 987-4681