SAVE THE DATE: Thursday, February 19, 2015
The 2015 event will be held at the newly remodeled Riverside Convention Center, located in downtown Riverside. We hope to see you there! For more information email us at contact@mfgcouncilie.com or call 909 798 5737.
3rd Annual Manufacturers' Summit—2014
With 525 attendees, the Inland Empire Manufacturers' Summit, held at the Ontario Convention Center on Friday, February 21st,  was the largest to date.
Thank you to our sponsors and volunteers who helped to make this Summit a success.
See what the Press Enterprise had to say: http://www.pe.com/business/business-headlines/20140221-manufacturing-state-official-pledges-more-support-for-sector.ece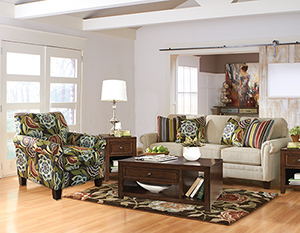 Congratulations to –  Sadrul Ula, Ph.D., Managing Director of the Winston Chung Global Energy Center,  University of California – Riverside, Bourns College of Engineering, the winner of the "Thank You for Completing the Summit Survey" drawing – A living room of furniture donated by Ashley Furniture Industries, Inc.

Keynote Speakers:
| | |
| --- | --- |
| | Kish Rajan, Director of the Governor's Office of Business and Economic Development, speaking on California: The State of Manufacturing, will focus on developments impacting the Inland Empire. Rajan's directive is to enhance California's job creation effort by streamlining business regulations, promoting statewide economic development, and fostering greater international trade opportunities. |
| | Michael Pazzani, Vice Chancellor for Research and Economic Development, U.C. Riverside will outline the growing array of resources available at UCR to help manufacturers and to make unique research resources available for the private sector's use. Innovative ideas can have a major role in building a vibrant manufacturing sector in the Inland Empire. |
| | Dorothy Rothrock, Vice President, Government Relations, California Manufacturing & Technology Association with a call to action imploring manufacturers to make personal contact with their state Legislators. She promises to leave us with an upbeat feeling as our Summit concludes. |
Breakout Sessions—Attend two sessions or one—two hour session. There's something for everyone.
Sales Growth through Export
Foreign Trade Zone in the Inland Empire with The Port of Long Beach Resource and Energy Innovation
Changing the Workplace to Attract the Next Generation
Innovation for Growth and Increased Sales
Environmental Compliance Issues Explored
Building the Workforce Pipeline
Introduction to Lean Manufacturing and Continuous Improvement
For ticket/table purchasing information, please click here.
For information on Breakout Sessions, please click here.
For information on Made in the IE, please click here.
Enter the E=mc2 Innovation Awards
The E=mc² Awards are designed to feature innovative solutions, developed by Inland Empire Manufactures. General award categories are defined, but not limited to: resource efficiency, marketing, and workforce.
All entries will be posted in this website, helping to promote your company.
Three awards will be made at the Summit event and those winning entrants will receive the opportunity to describe the innovation at the awards ceremony including the possibility of illustrative PowerPoints or Videos of no more than 5 minutes.
See Innovation Awards from past years